- mar apr 10, 2018 5:41 am
#5462
Energizing products and supply chains: The underlying
benefits of AM
Additive manufacturing enables companies to build nonstandard electronics, complex assemblies, and intricate or curvilinear shapes. In this way, AM designers are free to design innovative electronic objects that could not have been produced through conventional means, and they can optimize
product designs
for functionality with fewer manufacturing constraints.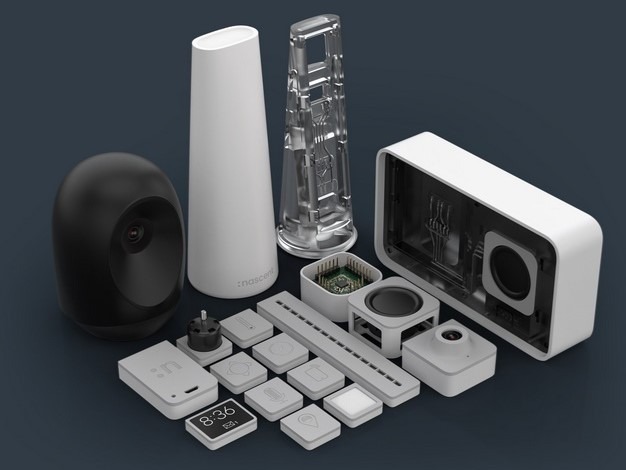 AM designers are free to design innovative electronic objects that could not have been produced through conventional means, and they can optimize product designs for functionality with fewer manufacturing constraints.
Built to construct electronic and biological designs at the nanoscale, the Aerosol Jet 300 can process metals and "biologics" by depositing materials via an atomized spray onto any viable substrate.
Building electronics separate from the part production process
AM technologies can be used to manufacture electronics that can later be integrated into parts fabricated via AM or traditional manufacturing techniques. In this approach, electronics are printed onto a surface and later added to the product during assembly. While this approach is easier to implement than the second approach of building electronics within the production process, it requires additional assembly efforts.
At its core, the Aerosol Jet 300 is a departure from traditional rapid prototyping and rapid manufacturing machines as it is currently only capable of adding electronic components and circuitry to previously built designs.
While electronics will likely dominate the workload of the Aerosol Jet 300, the system's ability to process polymers and biological materials allows it to function in a wide variety of applications. This gives the Aerosol Jet 300 room to grow in the burgeoning field of additive manufacturing.
Once loaded into the system's atomizer, inks are split into fine aerosol droplets (1-5 microns in diameter) and carried via dry N 2 or compressed air spray to the system's deposition head. Once they are at the system's head, a second stream of sheath gas is added to the mixture surrounding the ink in an annular, focusing ring. As the ink flows from the deposition head it is concentrated and compressed, resulting in a fine mist of ink that can accurately place a CAD design directly onto any relatively smooth surface material. In addition to accurately jetting inks onto any material, the 300 is also capable of printing onto complex surfaces such as irregular polygons, spheres, etc.
Once a design has been printed onto its target surface, some post-processing work must be done to ensure the ink's desired properties reach their full potential. For metallic inks, a thermal sintering process is required to increase electrical conductivity and adherence. In the case of polymers, a UV curing process is used to bake the inks onto the surface.
3d printed electronics Gandhinagar
|
3d printed electronics Rajkot india
|
embedded electronics Vadodara india
|
embedded electronics Gandhinagar india
|
embedded electronics surat india
|
drone electronics ahmedabad india
|
3d printed electronics Haldia india
|
3d printing electronic components mohali Punjab india
|
3d printing applications in electronics Siliguri india
|
3d printing embedded electronics Dehradun india
|
additive manufacturing electronics thane Mumbai india
Though the Aerosol Jet 300 is still a niche AM machine, OPTOMEC is looking to complement its Aerosol system with traditional rapid prototyping techniques so plastic and metal components can be embedded with 3D electronic systems. If they can achieve their goal the 300 could become an invaluable tool for product designers across a wide spectrum of industries, including consumer electronics, solar cell manufacturing, sensors and biomedical devices.
packers movers vadodara