- gio lug 05, 2018 6:55 am
#5571
Rapid prototyping with 3D printing takes the guesswork out of new product design. A precise and quickly produced prototype communicates in a way that a CAD drawing never can. Take the guesswork out of product design with prototyping. Our rapid prototyping services enable companies to get imperative feedback, revise, iterate, and bring better products to market faster than ever before. 3D printing allows for low cost, quick-turn functional prototypes, allowing you to test parts early and frequently through iterative designs.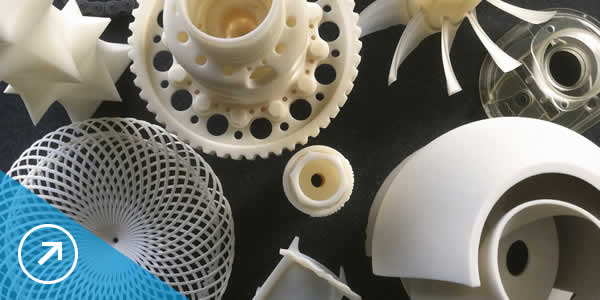 Functional Prototyping
Functional prototyping allows you to verify designs, test part functionality, and demonstrate an idea well before moving into production when time and cost for changes becomes prohibitive.
Concept Modeling
There is no better way to evaluate the merits of a new design than to bring it to life as a physical concept model. Low cost and quick to produce, precise concept models look and feel like the final product—ideal for presenting new items to key stakeholders early in the design process.
Printer speeds are increasing across the product spectrum; at least one high-end system under development could print up to 500 times faster than today's top machines, PwC stated. For example, the Department of Energy's Oak Ridge National Laboratory has partnered with machine tool-maker Cincinnati Incorporated, to build 3D printers that are 200 to 500 times faster and capable of printing parts 10 times larger than is possible today with mainstream market machines.
The options on desktop printers are also expanding. For example, today there are desktop stereolithography printers from Virginia-based Old World Laboratories (OWL) that offer fine resolution printing (down to .1 micron), as well as consumer-grade machines from 3D Systems and XYZPrinting with self-leveling platforms, multi-material printing, and multi-color printing.
And key patents are about to expire, a development likely to hasten the pace of innovation," PwC stated.
The patents expiring this year have to do with the laser sintering, a 3D printing technique that fuses metal powders with the heat of a laser, the company explained in an email to Computerworld.
"When patents expired in 2009 on the [fused deposition modeling] method, the open source printers and desktop... printers came into the market and created the surge in interest in 3D printing that we have today," PwC wrote. "As [stereolithography also known as SLA 3D printing] patents have expired over the past year, desktop SLA printers have come into the market."
PwC pointed to makers of hearing aids and dental braces, such as Invisalign, as current examples of how 3D printing has been used in production and not just prototyping.
For braces, a dentist scans a patient's teeth into a computer, and those computer specifications are used to print out the clear braces. "As new braces are supplied regularly, this is perfect for Invisalign and its customers," Invisalign states on its Website.
Of Ford Motor Co.'s five 3D prototyping centers, three are in the U.S. and two are in Europe. At its Dearborn Heights, Mich. facility, 14 different industrial 3D printers turn out 20,000 parts a year. A single print run on one machine can create anywhere from a few parts to hundreds.
General Electric this year plans to use 3D printing to create complex metal parts for its next-generation GE9X and Leap models engine.
Commercial airplane manufacturer Airbus saves millions of dollars in parts production and fuel costs by shaving off the gross weight of an aircraft through 3D printing. Its vision is far more radical than parts, though, and someday it plans to completely print a 3D plane, according to Curtis Carson, head of systems integration, at the Airbus Centre of Competence Manufacturing Engineering.
rapid prototyping bangalore
|
rapid prototyping Mumbai pune maharashtra
|
industrial 3d printing jamnagar
|
industrial 3d printing Ernakulam
|
industrial 3d printing Coimbatore
|
industrial 3d printing Dadra & Nagar Haveli
|
prototype manufacturing companies in jamsedhpur india
|
prototype manufacturing companies in secundrabad india
|
prototype manufacturing companies in satara india
|
additive manufacturing applications nagpur
|
rapid manufacturing Kharagpur
|
rapid manufacturing Dehradun
By using 3D printing's "additive manufacturing" process, versus the traditional "subtractive manufacturing" process involved in lathing machine parts, waste materials drop from 90% to between 5% and 10%, Carson said.
Packers and movers in vadodara
|
packers and movers Ahmedabad
|
packers and movers in vapi
|
movers and packers in vadodara
|
packers and movers surat
|
car transport service india
|
transportation service india
|
best packers and movers in vadodara
|
Car Transportaion Service in vadodara Gujarat
|
Ware House Service in vadodara Gujarat
|
movers in vadodara
|
Local movers and packers in vadodara
|
packers and movers charges vadodara
|
packers and movers charges vadodara
|
packers and movers in baroda
|
agarwal packers and movers ahmedabad
|
packers and movers ahmedabad satellite
|
packers and movers ahmedabad charges
|
local packers and movers in ahmedabad
|
Packers and movers vadodara
|
packers and movers Ahmedabad
|
packers and movers in vapi
|
movers and packers rates in vadodara
|
packers and movers surat
|
car transport service india
|
transportation service india
|
home shifting services in vadodara
|
Domestic packing Services in vadodara Gujarat
|
international parcel Services in vadodara Gujarat
|
movers in vadodara
|
rail cargo transport in vadodara
|
top industrial transporter vadodara
|
packers and movers charges vadodara
|
packers and movers in baroda
|
agarwal packers and movers ahmedabad
|
packers and movers ahmedabad satellite
|
packers and movers ahmedabad charges
|
local packers and movers in ahmedabad
|
packers and movers near me
||
Packers and movers india
|
packers and movers vadodara
|
packers and movers Ahmedabad
|
packers and movers in vapi
|
local movers and packers in vadodara
|
packers and movers surat
|
best Packers and movers india
|
packers and movers Ahmedabad
|
packers movers vadodara
|
movers and packers rates in vadodara
|
packers and movers charges vadodara
|
best packers and movers in vadodara
|
movers in vadodara
||
Packers and movers vadodara
|
Movers and Packers in vadodara
|
Packers and Movers in vadodara
|
packers and movers services vadodara gujarat india
|